My poor little girl is sick! We usually just mope around and watch movies when we're down with the yucks but I can see that she wants something more today and I don't blame her. So here's what we came up with: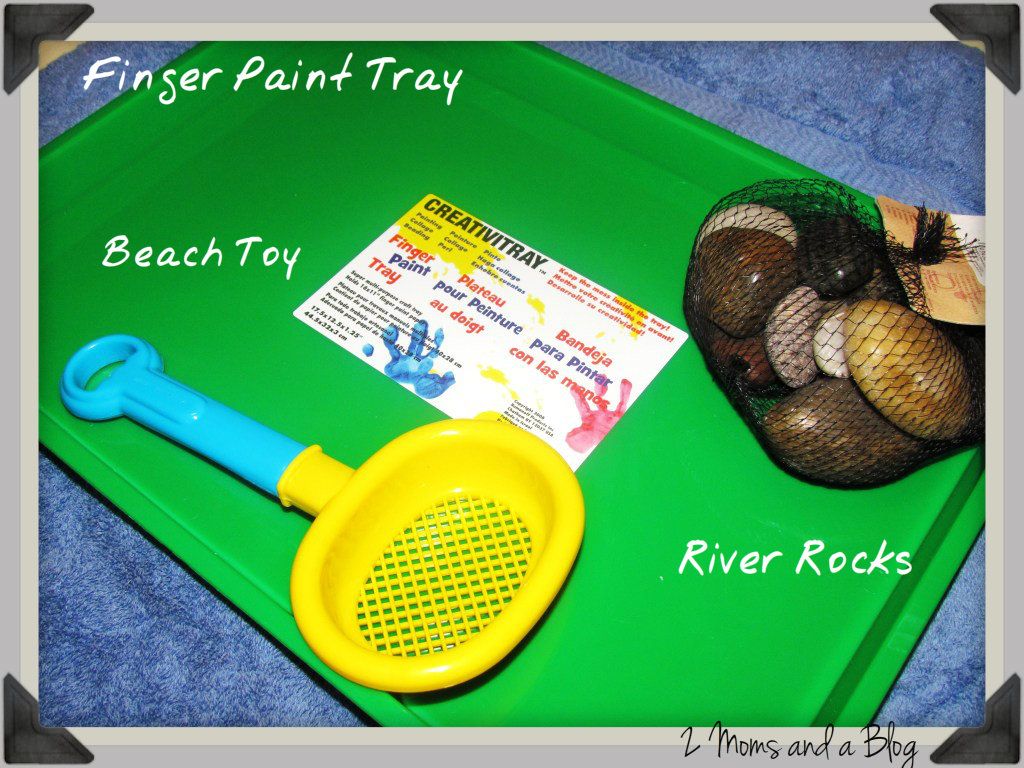 All we needed for this project was a finger painting tray, sand sifter beach toy and some large river rocks (much too large to swallow). All of these things I got at Michaels for $9 and it could be cheaper if you have one of their awesome coupons.
I laid the river rocks out in the bottom of the tray, poured a couple inches of water on top and threw in some different small toys as well for different textures that would interest her. That's it! Just let them splash and discover and switch out the toys often for new discoveries. The best thing about this is that each purchase can be easily used for something else:
-The finger painting tray is obvious, just use it for what it was intended!
-The beach toy can be used on vacation or at the park or even in the bathtub
- & if she gets tired of the river rocks, just use them for decoration!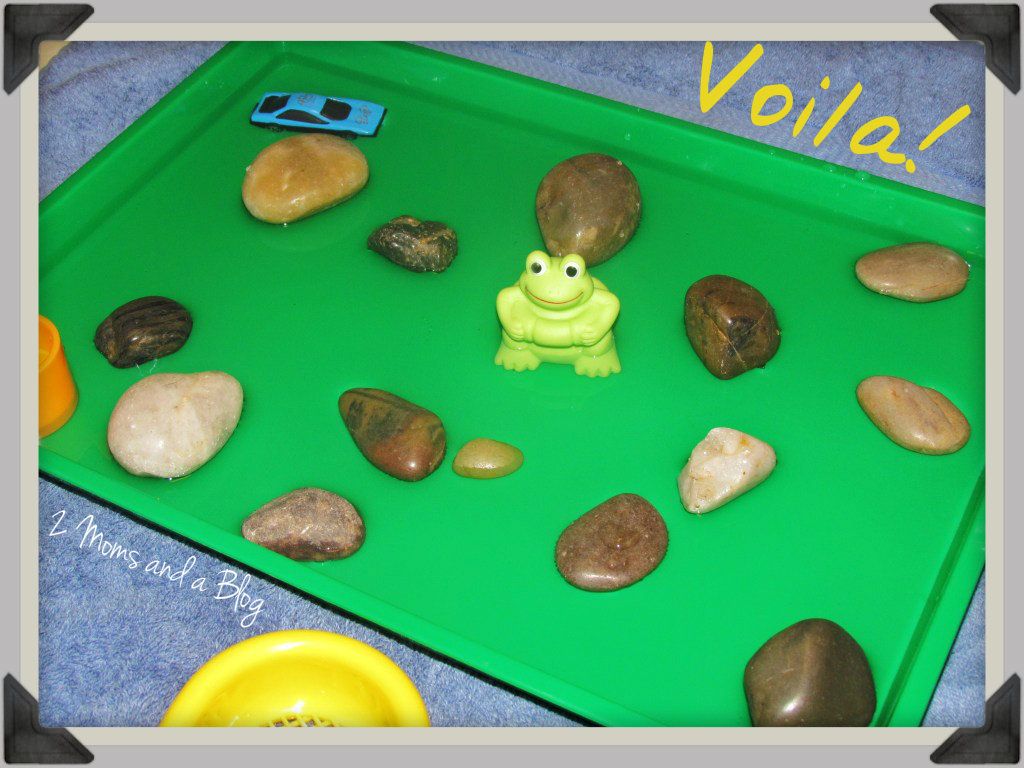 Happy Crafting!
-Kelsey