This cookie is beloved by my Hubby.
Warning: Do not leave out overnight, there will only be crumbs in the morning!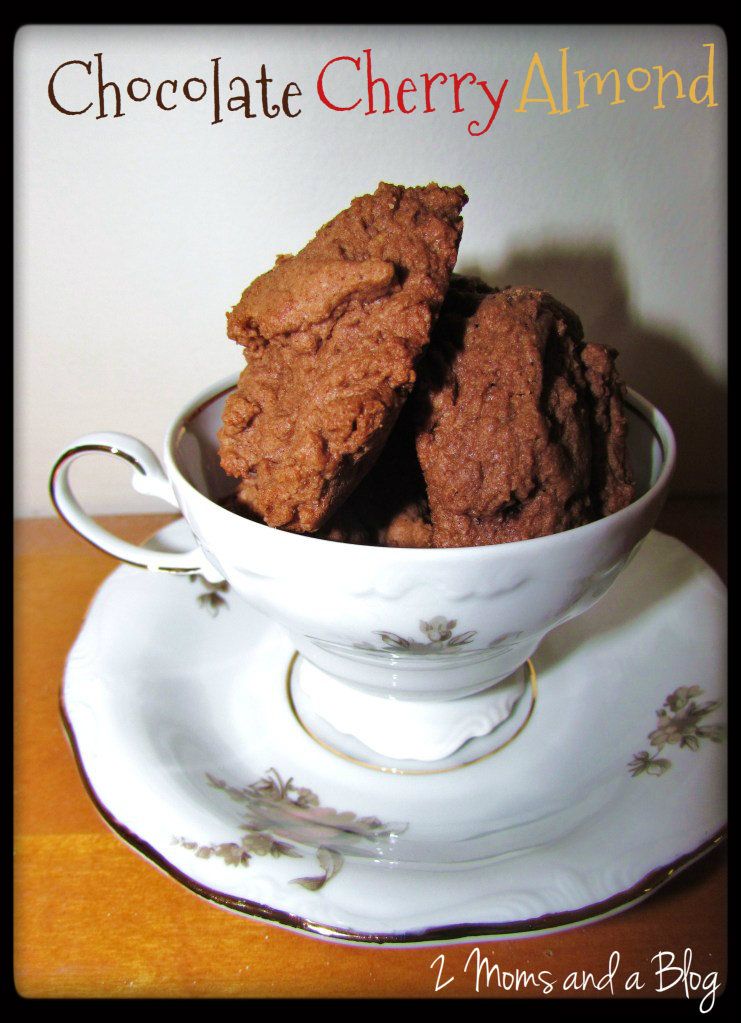 2 cups of all-purpose flour
1/2 cup unsweetened cocoa
8 ounces unsalted butter, softened
1 cup of light brown sugar
1 teaspoon almond extract
1 cup semi-sweet chocolate chips
Sift flour, cocoa, baking powder and salt into a medium mixing bowl, set aside. Cream unsalted softened butter, light brown sugar and granulated sugar in a large mixing bowl until fluffy. Mix in one egg at a time into butter mix then add almond extract. Add flour mixture into butter mixture a little at a time on low speed until completely absorbed and is a cookie dough consistency. Fold in chocolate chips and dried cherries.
Set oven to 350 degrees. Drop tablespoon size drops onto a greased cookie sheet or wax paper. Bake for 10-15 minutes. YUM!